Conesus Lake Living, Real Estate, & Homes for Sale
Map locations are not exact and are meant to be an estimated reference only.
Ring in The New Year With A Very Special HGTV's House Hunters!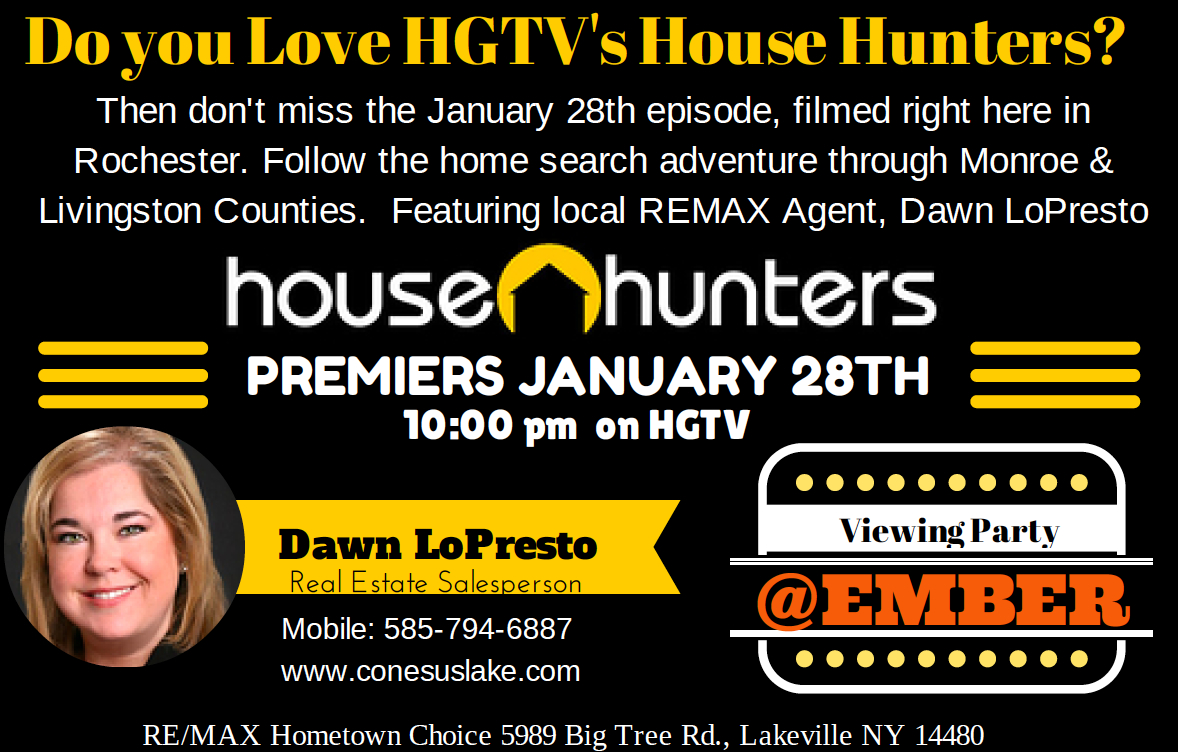 It's a very special airing of the hugely popular television show, House Hunters, this January!! This past summer HGTV selected Dawn LoPresto and her clients to be on House Hunters this season. Well the wait is finally over!! This special episode will follow Dawn and her clients as they search for a new home throughout Monroe and Livingston counties. Stay tuned to see if you recognize any of the homes on this quest and guess which home they choose!!
This episode will air January 28th at 10:00 PM. Don't miss it!!!
For a sample of current homes available in the area, check out all the listings available right here.